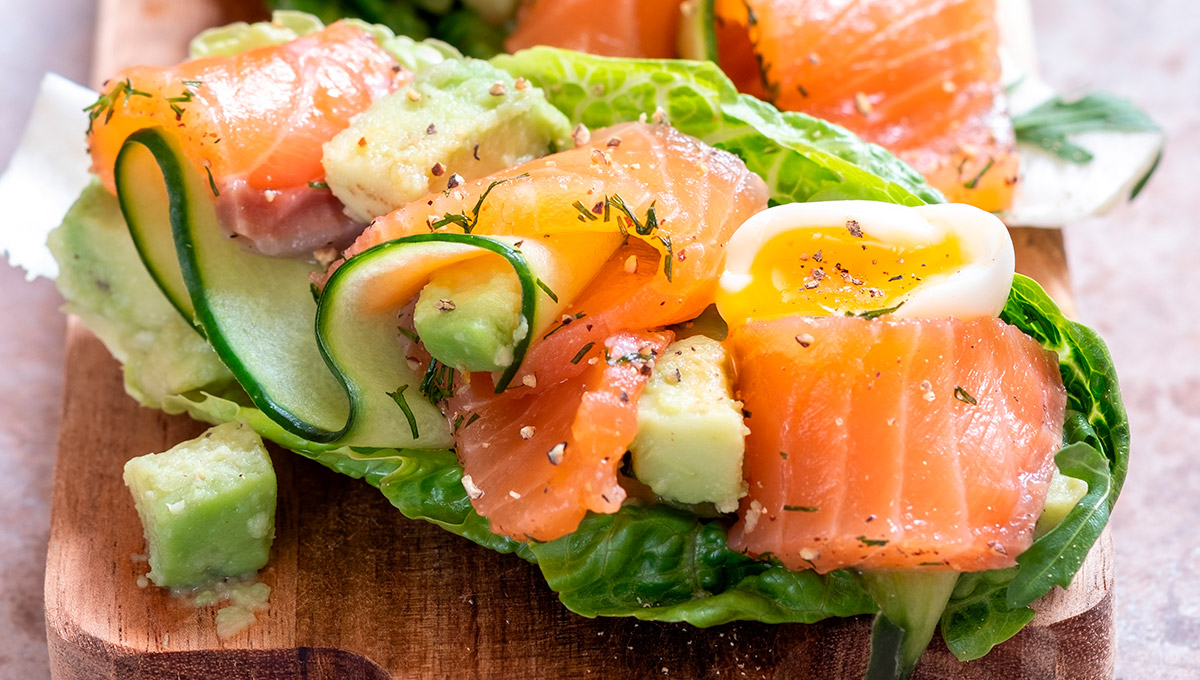 Smoked Rainbow Trout in Lettuce
Smoked Rainbow Trout
Zucchini
Quail eggs
Lettuce
Extra Virgin Olive Oil
First, cut some ciabatta bread into slices and toast them lightly. Then spoon a generous amount of cream cheese on each toast and add our MSC Smoked Tuna. Next, place a fresh spinach leaf on each one for the perfect touch of colour. Then cook some quail eggs for just two minutes for the yolk to be semi-liquid. Spread the smoked trout on a lettuce leaf and add the rest of the ingredients. Finally, add a drizzle of olive oil and salt, and be ready to serve!
Ingredients that may interest you
Subscribe now to the Skandia Newsletter to receive information straight to your inbox, including all our news, delicious recipes and promotions.