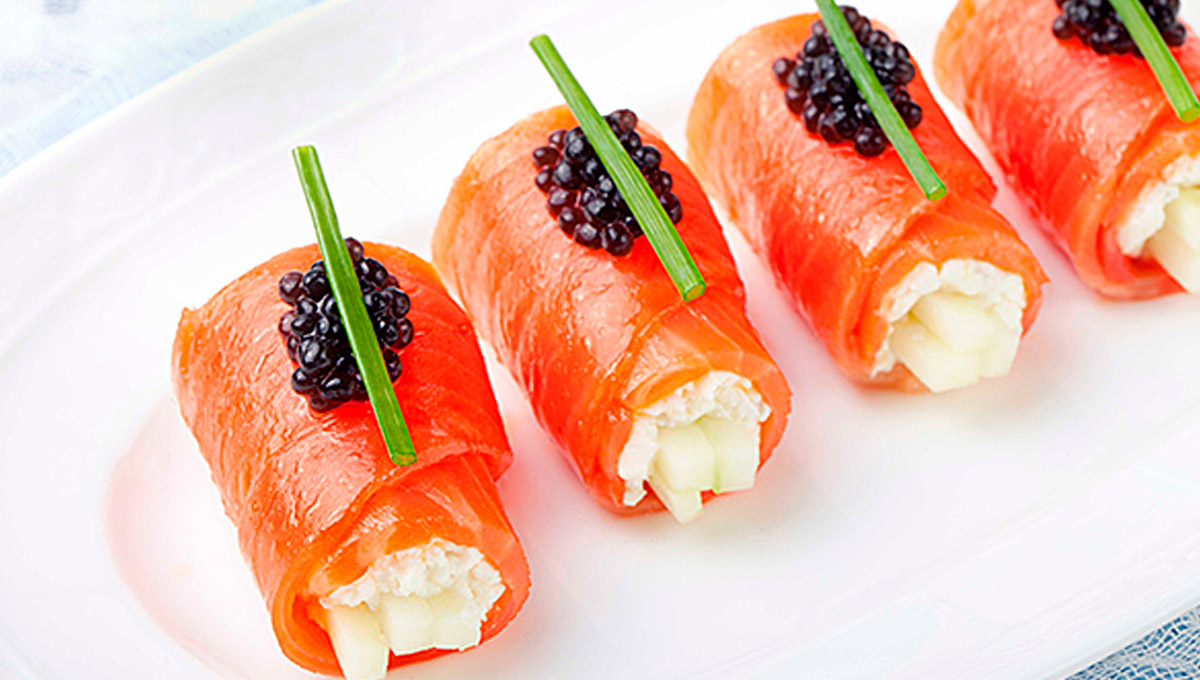 Pure Salmon rolled in Cabrales
Skandia PURE Salmon
Milk
Cabrales
Roe
Chives
Extra Virgin Olive Oil
Salt
First, make a smooth mayonnaise with milk, oil and a pinch of salt. Once emulsified, add a generous portion of cabrales cheese and beat again until you get a creamy cream. Next, wrap each slice of Pure Salmon over a tablespoon of mixture. Finally, arrange each roll and add a teaspoon of black caviar substitute and a strip of chives.
A bite full of flavour.
Ingredients that may interest you
Subscribe now to the Skandia Newsletter to receive information straight to your inbox, including all our news, delicious recipes and promotions.