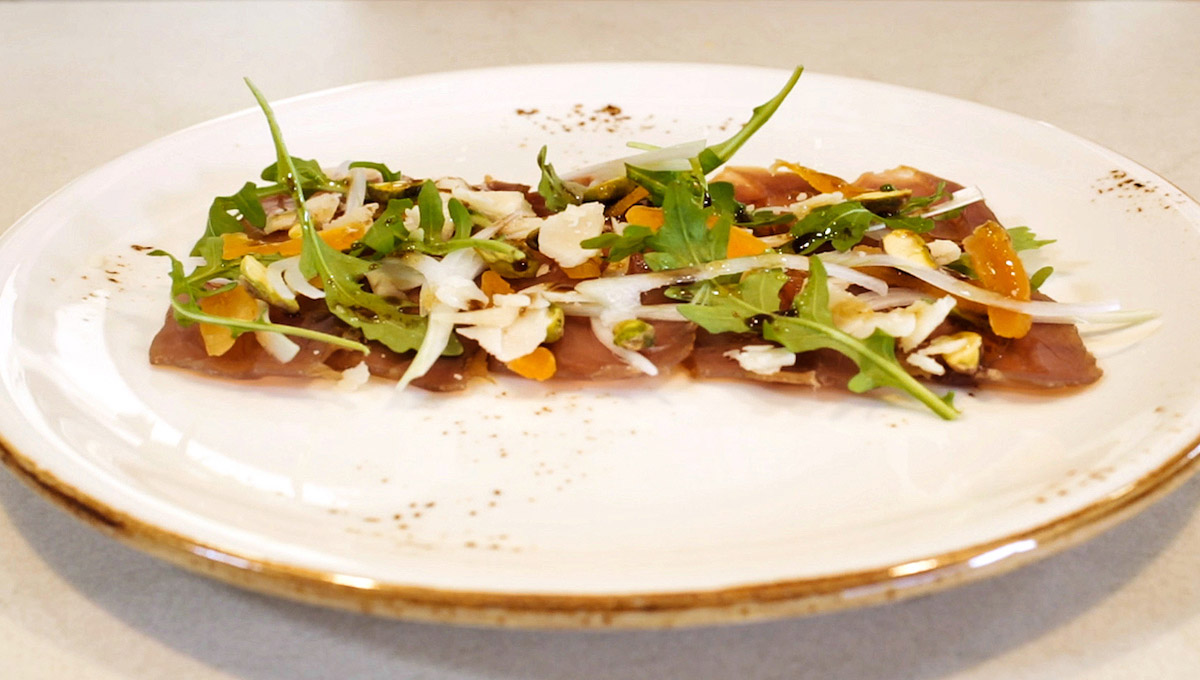 MSC Smoked Tuna Carpaccio
MSC Skandia Smoked Tuna Carpaccio (with parmesan and EVOO vinaigrette included)
Onion
Dried apricots
Rocket
Pistachios
First, place the MSC smoked tuna slices on a plate. Then cut the fresh onion into julienne strips, very thin. Next, chop the dried apricots and place them on a bed of smoked tuna, along with the onion and some arugula leaves to taste. You can decorate the plate with pistachios to give our carpaccio a charming touch. Finally, add the Parmesan cheese with the extra virgin olive oil vinaigrette.
Ingredients that may interest you
Subscribe now to the Skandia Newsletter to receive information straight to your inbox, including all our news, delicious recipes and promotions.