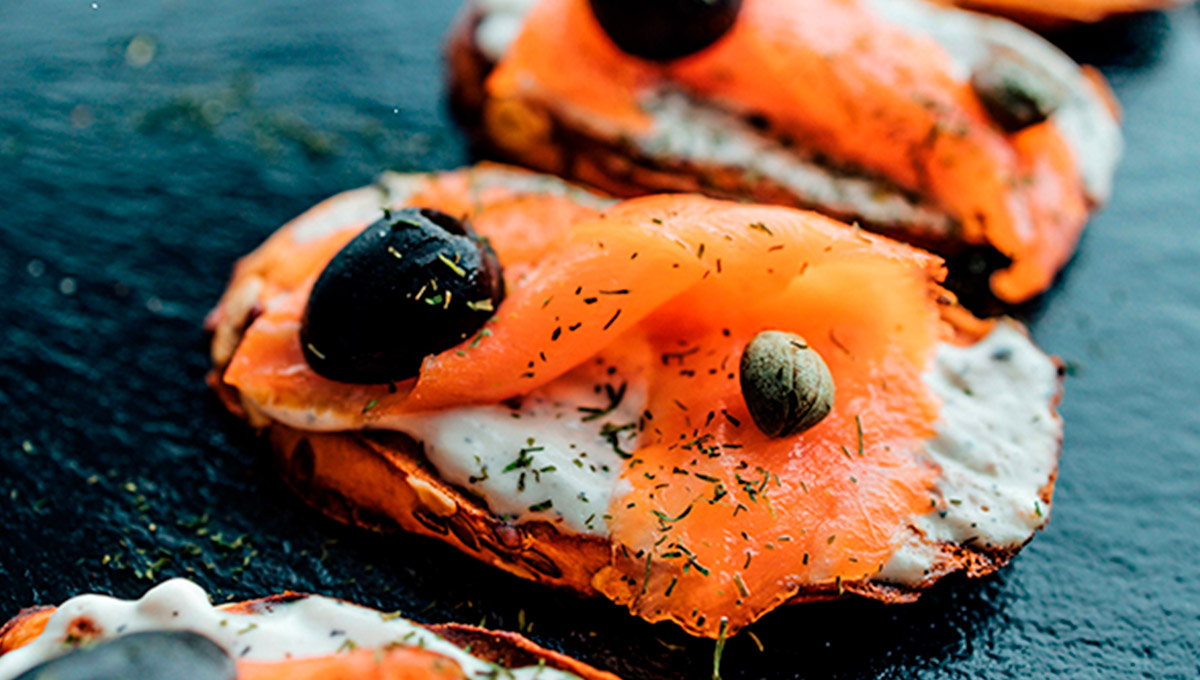 Toasts of Salmon in Extra Virgin Olive Oil with tartar sauce
Salmon in Extra Virgin Olive Oil
Mayonnaise
Dijon mustard
Boiled egg
Pickles
Capers
Pickled onions
First, combine the mayonnaise, a teaspoon of Dijon mustard, capers, and the boiled egg with the finely chopped pickled ingredients, in a small bowl and stir until well blended and creamy. Next, spread the tartar sauce on the toast and add the salmon slices in extra virgin olive on top. Serve them, decorating with olives.
The perfect appetizer, smooth and fresh.
Ingredients that may interest you
Subscribe now to the Skandia Newsletter to receive information straight to your inbox, including all our news, delicious recipes and promotions.