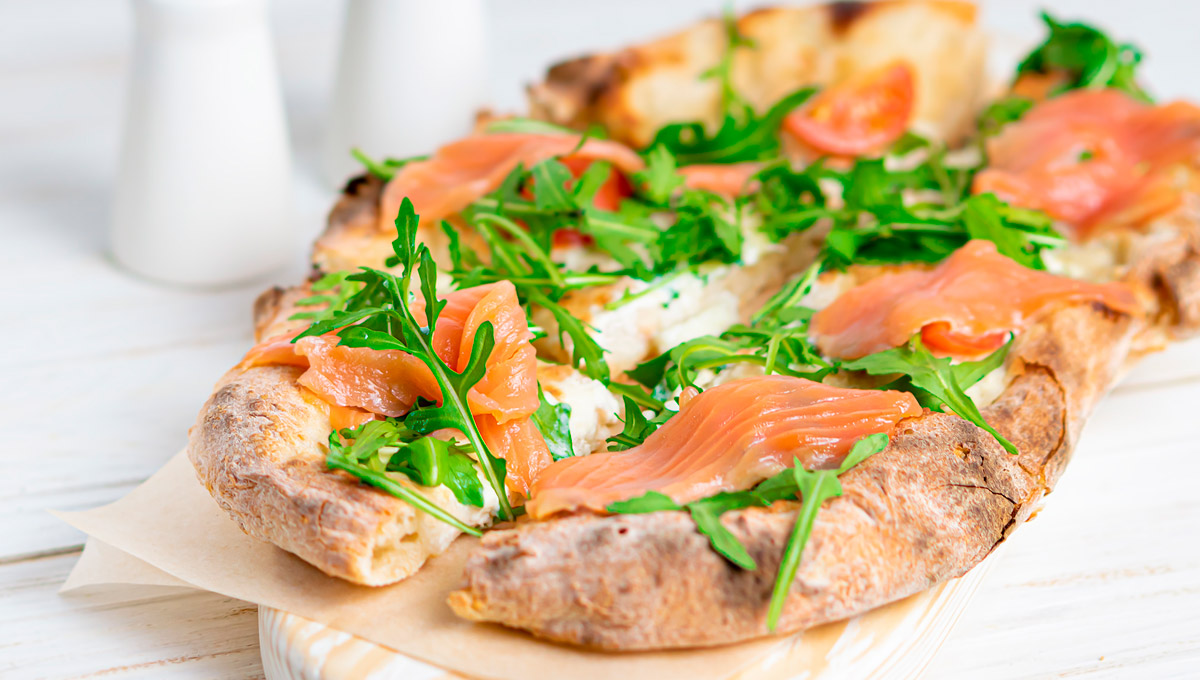 Norwegian smoked salmon
Pizza dough
Fried tomato
Mozzarella
Goat cheese
Rocket
Preheat the oven to 180ºC. Choose a good quality pizza dough, spread over it a thin layer of passata (seasoned to your liking), mozzarella, and some slices of goat cheese. Bake the pizza for 10-12 minutes. Once it is done, take it out of the oven and then, place the fresh rocket and the ASC smoked salmon. You can add a drop of extra virgin olive oil on top to finish: the perfect touch for shine and flavor.
Ingredients that may interest you
Subscribe now to the Skandia Newsletter to receive information straight to your inbox, including all our news, delicious recipes and promotions.