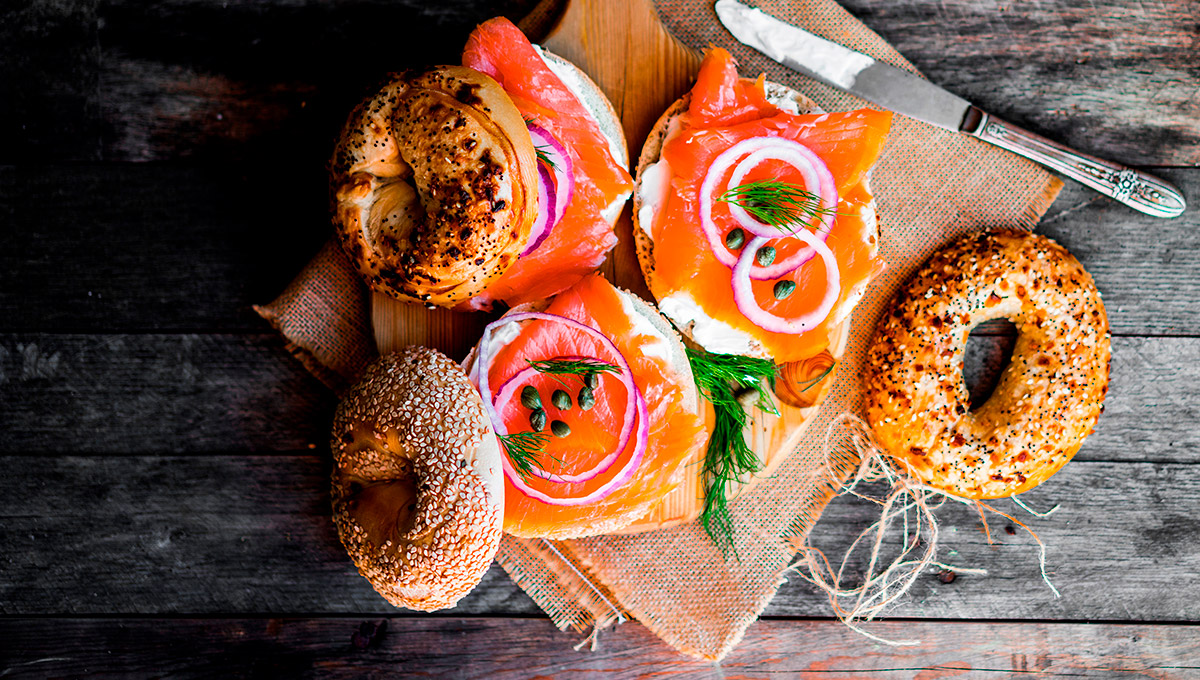 Smoked Salmon, Dill and Cheese Bagels
Smoked Salmon Skandia
Bagels
Fresh dill
Cheese spread
Sour cream
Red onion
Capers
Choose the bagels you like best and slice them in half. Spread the base with the cheese, place some slices of Skandia smoked salmon on top with some onion slices, the fresh dill and some capers. Delicious any time.
Ingredients that may interest you
Subscribe now to the Skandia Newsletter to receive information straight to your inbox, including all our news, delicious recipes and promotions.