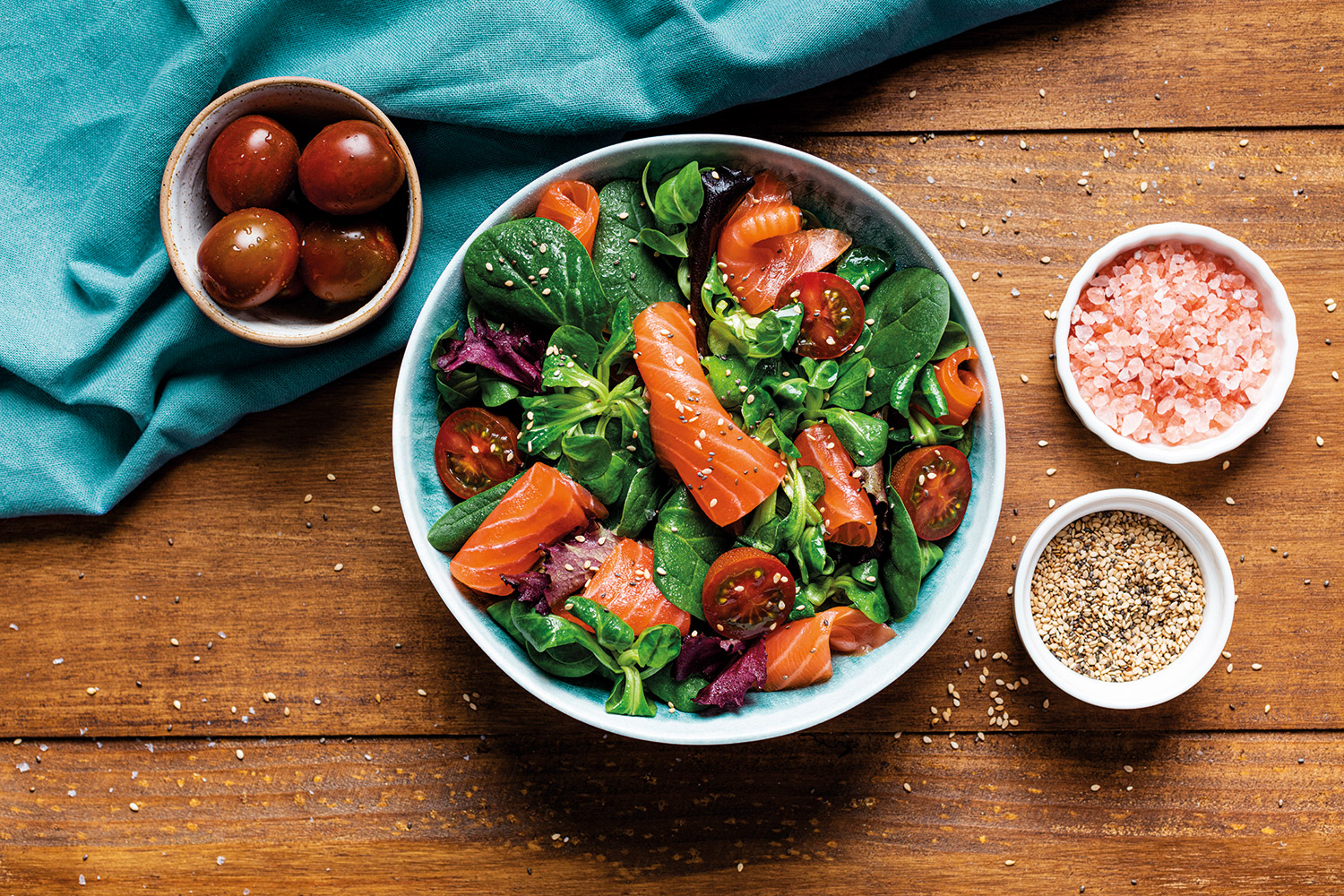 Smoked Salmon and Lamb's Lettuce Salad
Smoked Salmon Skandia
Lamb's lettuce

Cherry tomatoes

Sesame seeds
Extra Virgin Olive Oil
Salt
Prepare this refreshing salad by putting the lamb's lettuce in a bowl. Then wash the cherry tomatoes, cut them in half and add them to the bowl along with some slices of your favorite Skandia Smoked Salmon. To finish, decorate with some sesame seeds and season to taste with EVOO and salt.
Delicious, fresh and very easy to prepare!
Ingredients that may interest you
Subscribe now to the Skandia Newsletter to receive information straight to your inbox, including all our news, delicious recipes and promotions.