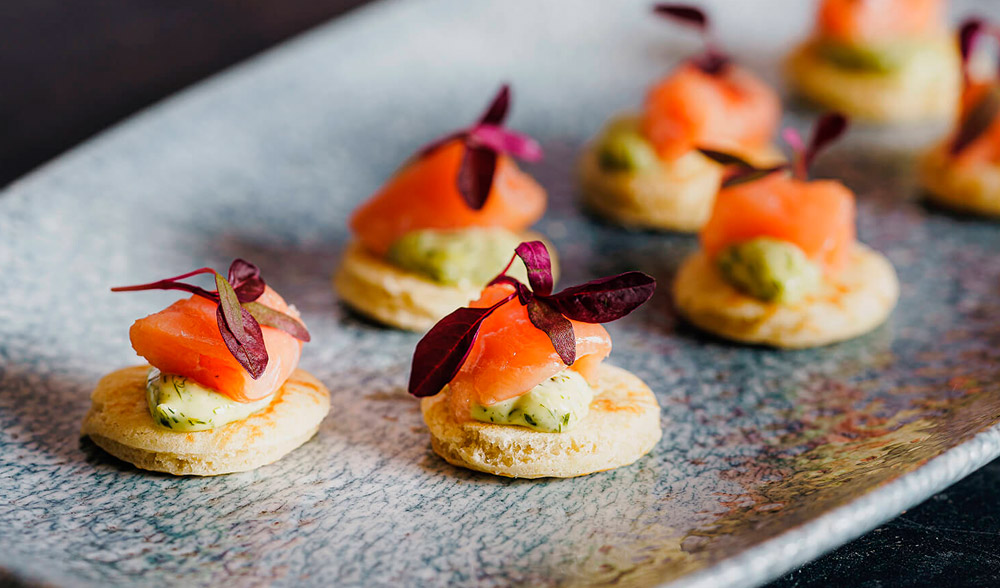 Blinis of Salmon and Tartar Sauce
Smoked Salmon Skandia
Blinis
Tartar sauce (mayonnaise, boiled egg, capers, pickle, onion and mustard)
Prepare the tartar sauce by first making the mayonnaise and then the rest of the very minced ingredients. Spread the blinis with the sauce and then place a slice of salmon on top.
Ingredients that may interest you
Subscribe now to the Skandia Newsletter to receive information straight to your inbox, including all our news, delicious recipes and promotions.