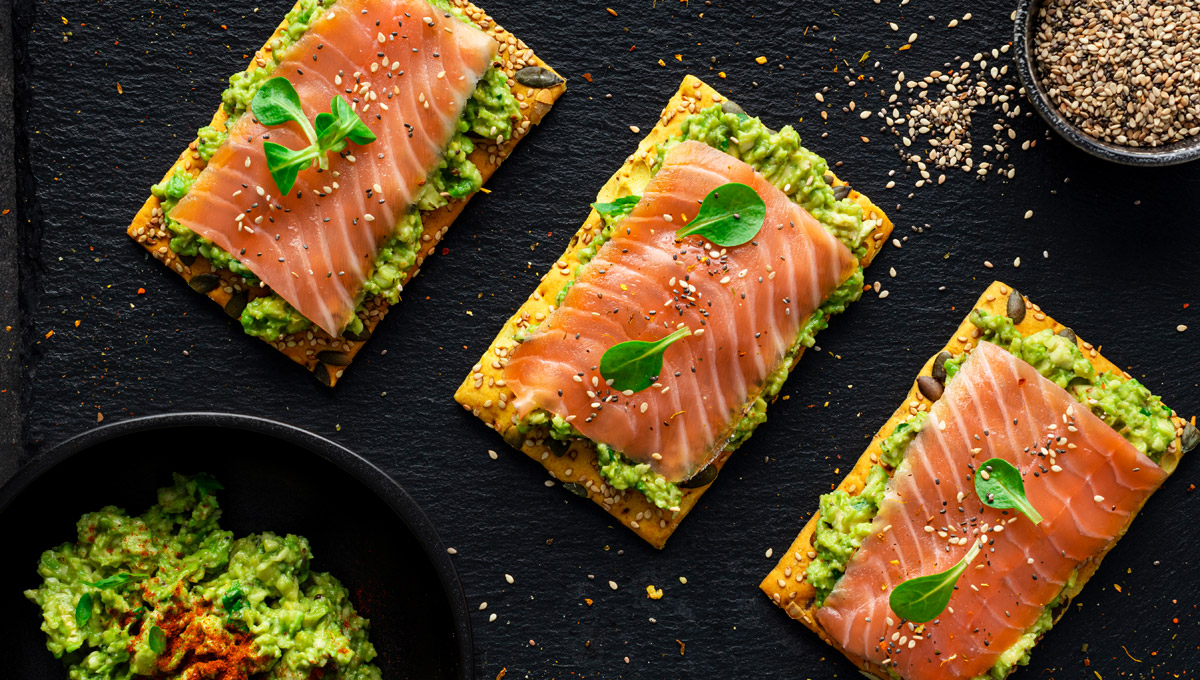 Smoked Salmon and Avocado Toast
Scandinavian- Style Smoked Salmon
Avocado
Lemon
Salt
Multi grain toast
Basil
First, crush two ripe avocados, add lemon juice and salt, and let the mash marinate for a few minutes. Then arrange a generous spoonful of this paste on a multi-grain toast, and spread it. Then top the toast with a slice of Scandinavian Cut Smoked Salmon, the one for this kind of starter. Finally, garnish with a leaf of basil and enjoy a gourmet appetizer.
Ingredients that may interest you
Subscribe now to the Skandia Newsletter to receive information straight to your inbox, including all our news, delicious recipes and promotions.