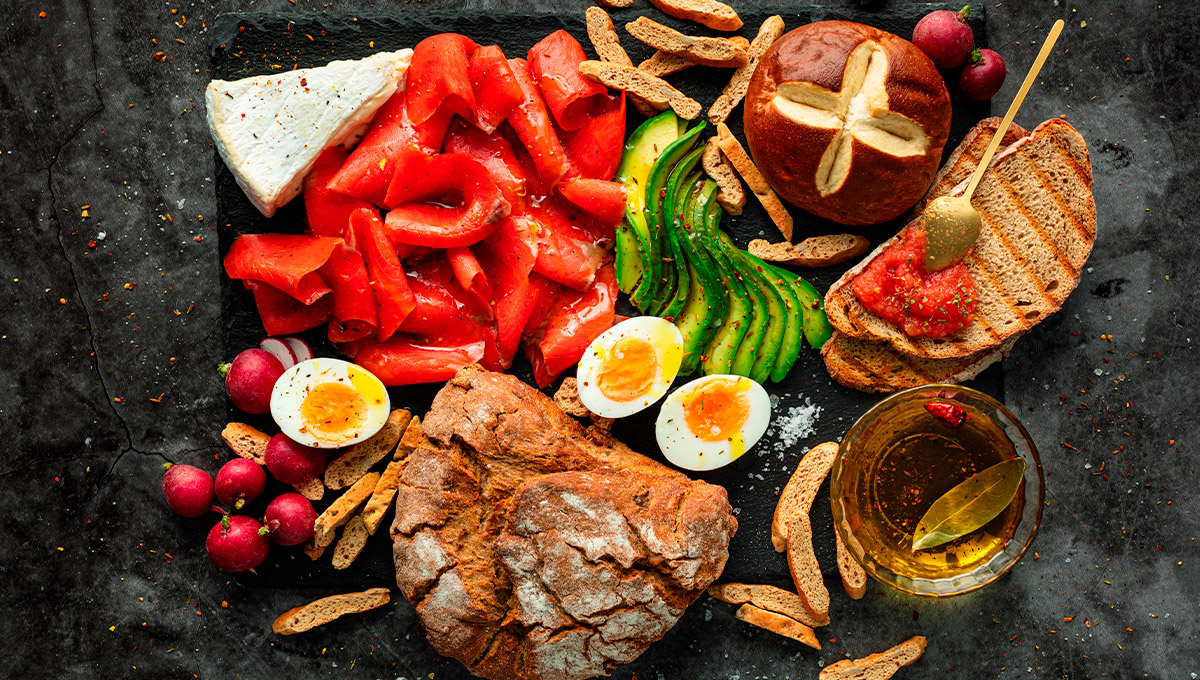 Red Salmon and Avocado Brunch
Smoked Red Salmon MSC-Certified
Avocado
Brie cheese
Radishes
Eggs
Sourdough bread
Tomato
First, start by cutting the avocado crosswise into fine slices. Next, prepare a generous piece of Brie cheese, a handful of radishes and a couple of hard-boiled eggs. Then place the Wild Red Salmon and the rest of the ingredients around on a table. Last but not least, cut a good loaf of sourdough bread and grate a tomato. A colourful and tasty brunch for every Sunday.
Ingredients that may interest you
Subscribe now to the Skandia Newsletter to receive information straight to your inbox, including all our news, delicious recipes and promotions.