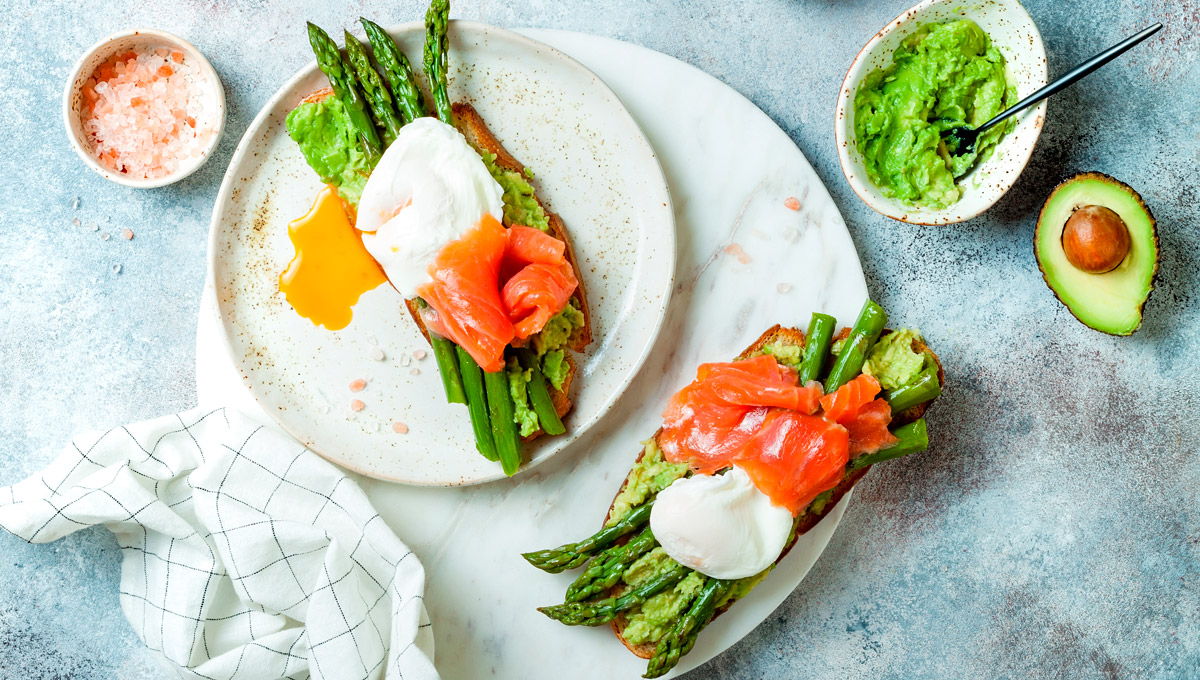 Marinated Salmon with Wild Asparagus and Poached Egg
Dill marinated salmon
Wild asparagus
Eggs
Extra Virgin Olive Oil
Fry a bunch of wild asparagus. While browning, wrap the egg in a transparent paper, make a knot and cook it for 3 minutes in boiling water. Unwrap the egg and place it on the sautéd asparagus. Finally, add a large slice of dill marinated salmon and enjoy this healthy and delicious dish.
Ingredients that may interest you
Subscribe now to the Skandia Newsletter to receive information straight to your inbox, including all our news, delicious recipes and promotions.