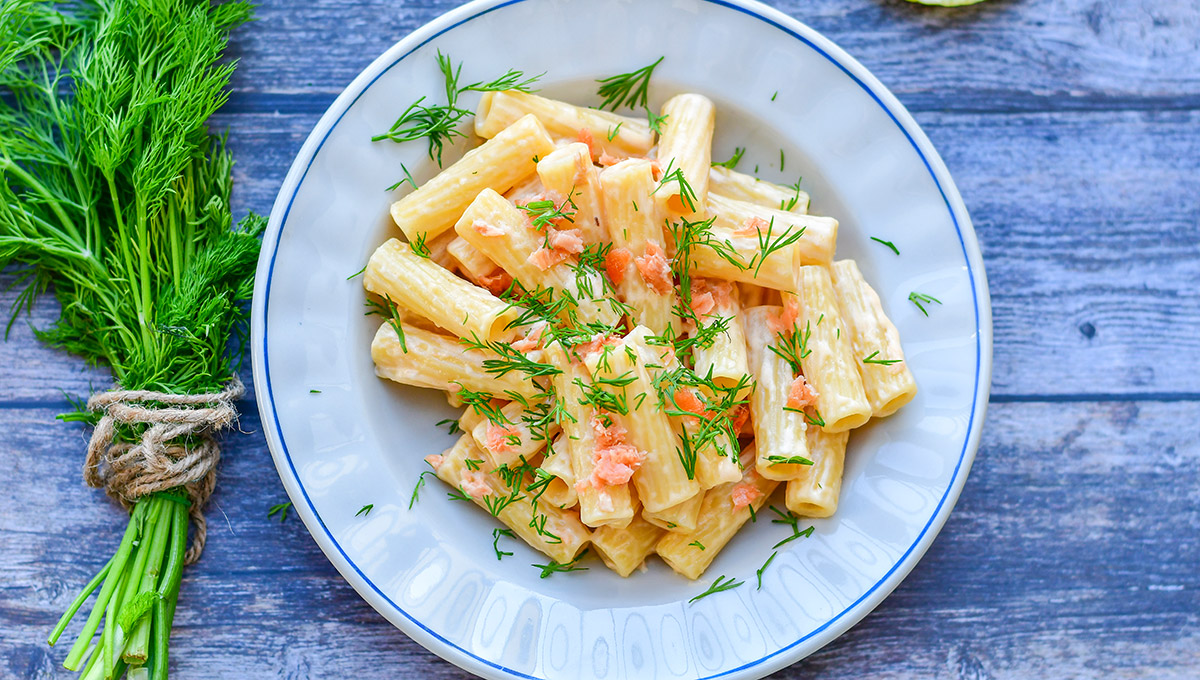 Macaroni with Smoked Salmon and Cheese
Skandia Smoked Norwegian Salmon
Macaroni
Sweet onion
Cream
Parmesan cheese
Dill
Salt
Pepper
First, cut a sweet onion into dice and sauté it while adding the macaroni into boiling water. Once the onion is brown, add the Norwegian smoked salmon, the pasta, cream and salt and pepper to your liking. Finally, grate Parmesan cheese on top, mix everything and finish your dish by adding more thin slices of smoked salmon and a pinch of dill.
Ingredients that may interest you
Subscribe now to the Skandia Newsletter to receive information straight to your inbox, including all our news, delicious recipes and promotions.