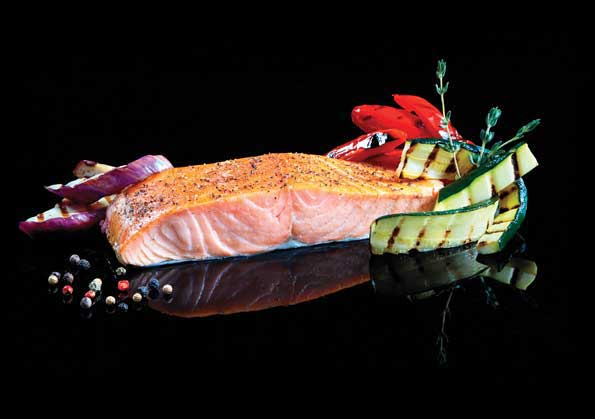 5 peppers Cooked Salmon
Zucchini
Red pepper
Purple Onion
Extra Virgin Olive Oil
Pepper
Salt
Heat the salmon fillets by baking them for 5 minutes. Add the vegetables previously cooked on the grill and season to taste. Simple, fast and healthy.
Ingredients that may interest you
Subscribe now to the Skandia Newsletter to receive information straight to your inbox, including all our news, delicious recipes and promotions.