Energy Value: 861KJ / 207 Kcal
Fats: 13 g of which saturated: 2,2 g
Carbohydrates: 0,5 g of which Sugars: 0,5 g
Proteins: 22 g
Salt: 3,5 g
Omega 3 Fatty Acids (EPA + DHA): 1,9 g
Smoked salmon (Salmo salar) – Norwegian farming area -, and salt.
RECIPE: SALMON AND AVOCADO TOAST
INGREDIENTS
Scandinavian- Style Smoked Salmon, avocado, lemon, salt, multi grain toast and basil.
PREPARATION
Crush two ripe avocados and add lemon juice, salt and let the mash marinate for a few minutes. Arrange a generous spoonful of this paste on a multi grain toast, and spread it. Top the toast with a slice of Scandinavian Cut Smoked Salmon, the one for this kind of starter. Garnish with a leaf of basil and enjoy a gourmet appetizer.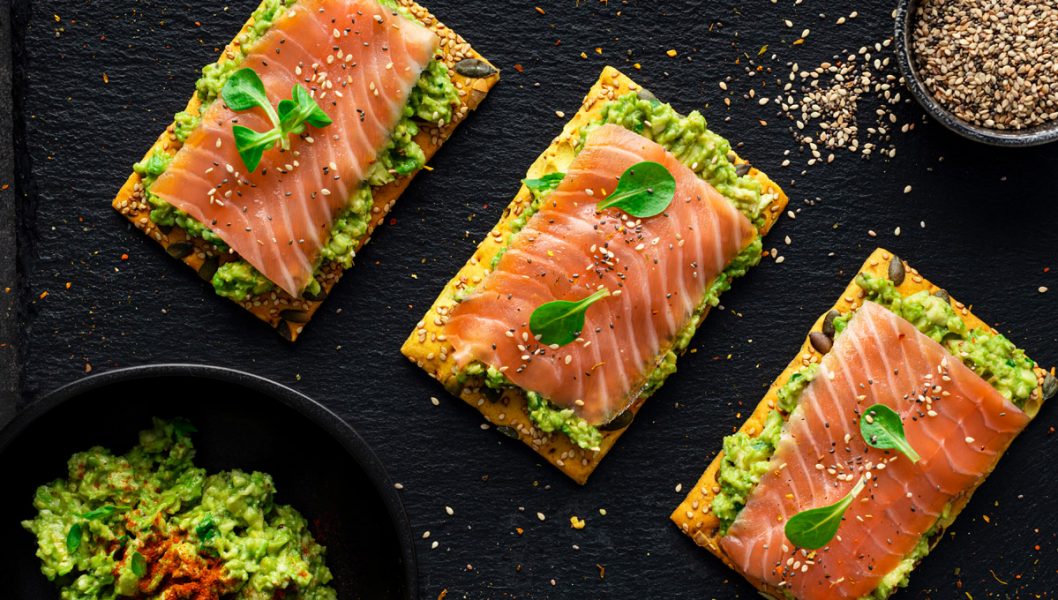 Subscribe now to the Skandia Newsletter to receive information straight to your inbox, including all our news, delicious recipes and promotions.