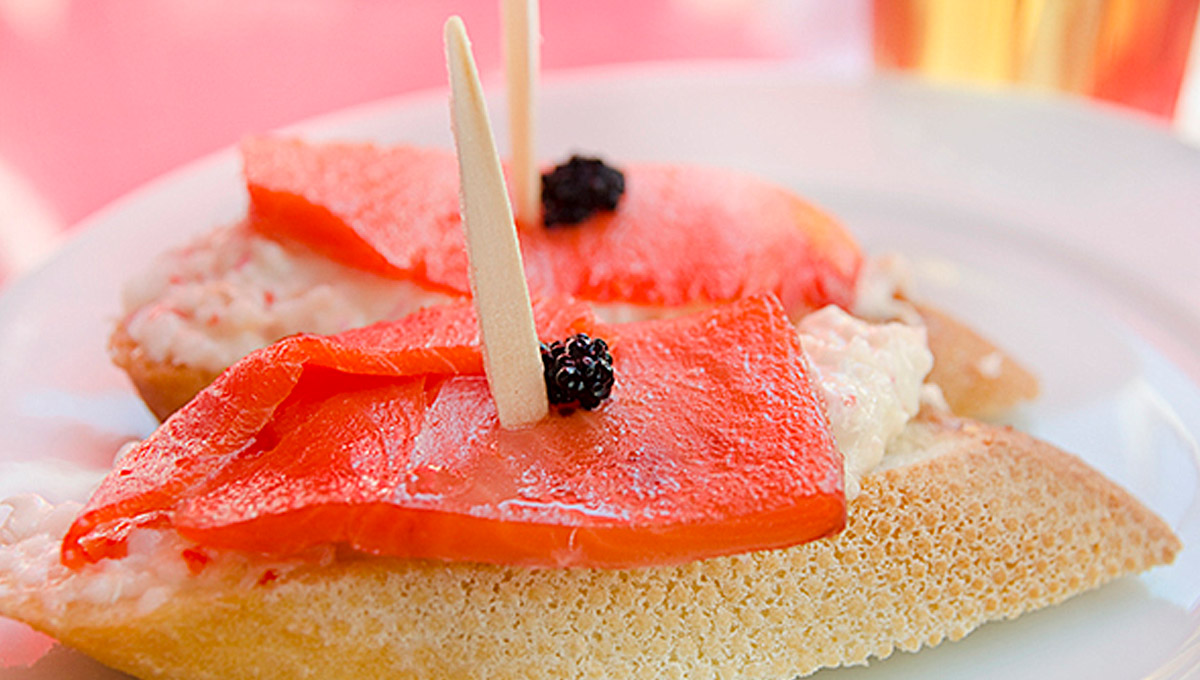 Valkyrie Red Butterfish and Crab Salad Appetizer
Valkyrie red butterfish in Extra Virgin Olive Oil
Crab sticks
Mayonnaise
Pineapple (in its own juice)
Boiled egg
Black caviar substitute
A loaf of bread.
First, mix all the ingredients, finely minced, for the salad: the crab sticks, the pineapple (well-drained), and the boiled egg. Then add a spoon of mayonnaise and season it with salt and pepper. Stir them until well blended.
Next, take the loaf of bread and cut it into slices. Put a generous amount of the salad and add a couple of red butterfish slices on top for the final touch: a teaspoon of black caviar substitute. Add a few slices of smoked butternut squash and a teaspoon of black caviar substitute.
The taste of the sea in a bite.
Ingredients that may interest you
Subscribe now to the Skandia Newsletter to receive information straight to your inbox, including all our news, delicious recipes and promotions.