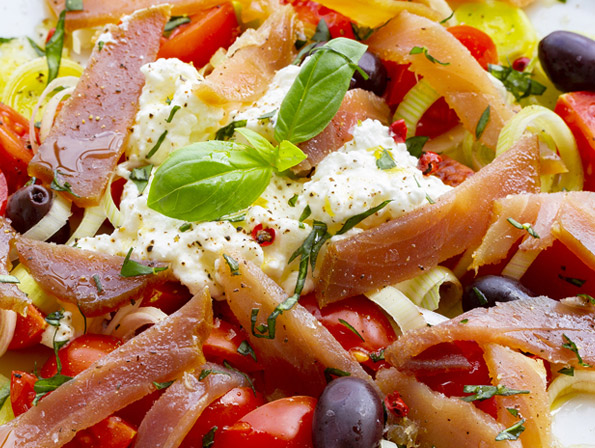 Mediterranean Salad with Smoked Tuna
Smoked tuna with MSC-certified
Cherry Tomatoes
Leek
Black olives
Burrata cheese
Basil
Freshly ground pepper
Salt
First, cut the cherry tomatoes into quarters and a well washed and drained leek into thin rings. Then add the olives and our smoked tuna cut into strips. Next, arrange the burrata to form a cross in the centre to reach the rest of the ingredients. Finally, dress with EVOO salt, freshly ground pepper, and fresh basil leaves.
A salad with all the freshness of the Mediterranean.
Ingredients that may interest you
Subscribe now to the Skandia Newsletter to receive information straight to your inbox, including all our news, delicious recipes and promotions.