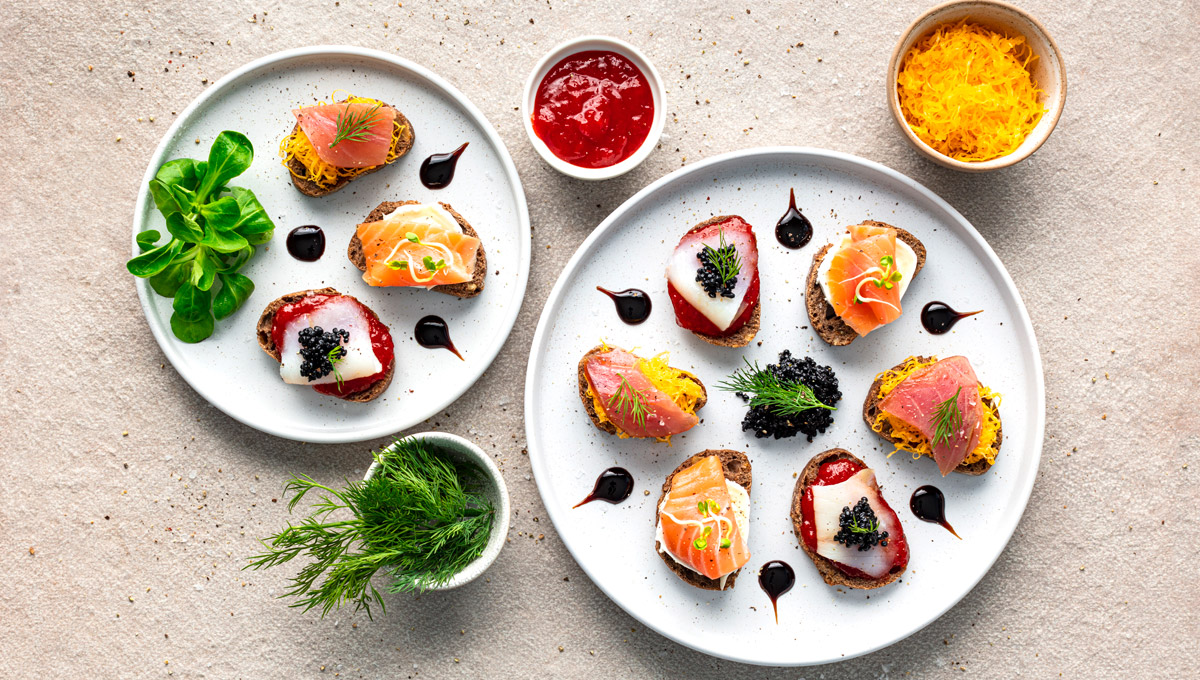 Skandia Smoked Fish Assortment (salmon, cod and tuna)
Goat cheese
Tomato
Black Caviar substitute Skandia
Egg-yolk garnish
Toasts
Our assortment of smoked fish is ideal for preparing small bites with all the flavors of the sea. Prepare the toasts by combining the salmon with a slice of goat cheese, the cod with a crushed tomato base and a teaspoon of black caviar substitute on top, and finally, place the tuna slices on an egg-yolk garnish nest. An assortment of smoked canapés to suit everyone's tastes.
Ingredients that may interest you
Subscribe now to the Skandia Newsletter to receive information straight to your inbox, including all our news, delicious recipes and promotions.