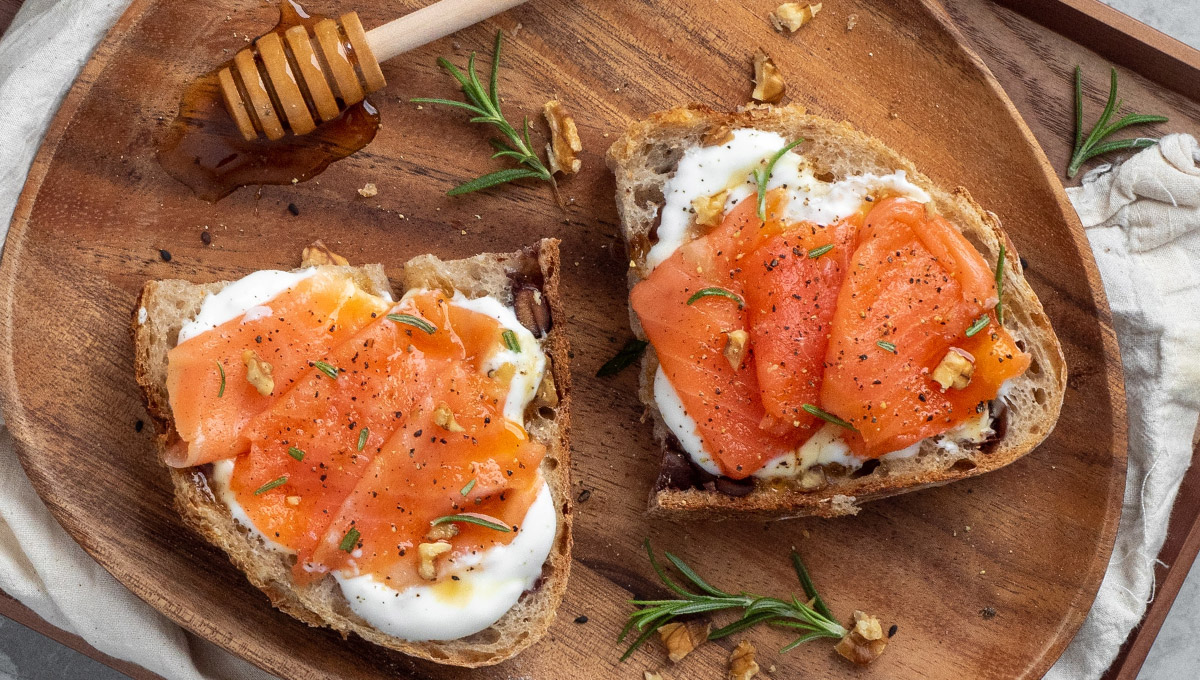 Smoked Salmon Skandia
Wholemeal bread
Walnuts
Fresh cream cheese
Honey
Prepare some hearty toasts for breakfast or celebrate with a good brunch. They are very easy to make. First, toast some slices of whole wheat bread and spread creamy fresh cheese as a base. Arrange small slices of Skandia smoked salmon and add a final touch with a drizzle of honey to taste and some walnuts. Only for daring palates! 
Ingredients that may interest you
Subscribe now to the Skandia Newsletter to receive information straight to your inbox, including all our news, delicious recipes and promotions.