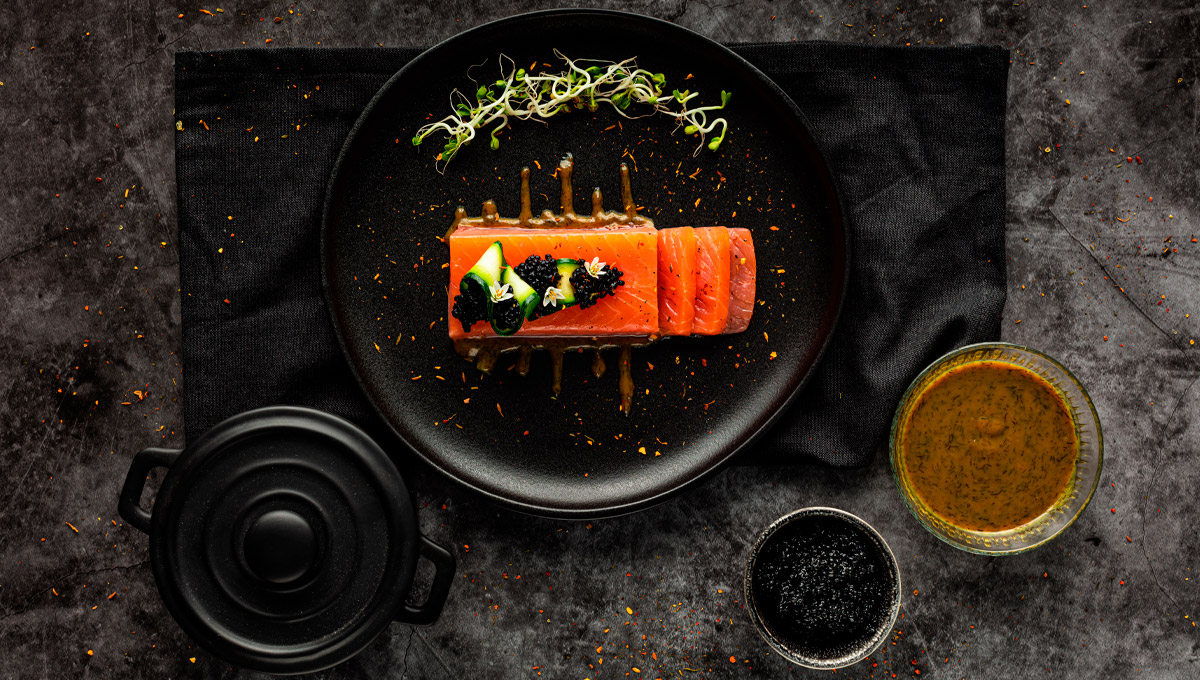 Salmon Sirloin Recipe with Mustard Vinaigrette
Smoked Norwegian Salmon Sirloin Skandia
Extra Virgin Olive Oil
Vinegar
Mustard
Salt
Pepper
Zucchini
Black Caviar substitute Skandia
Cut the Smoked Salmon Sirloin into fillets (approximately 1 cm thick). Make a vinaigrette with Extra Virgin Olive Oil, vinegar, a generous tablespoon of mustard and a pinch of salt and pepper. Paint the plate with a little bit of the vinaigrette and place the salmon fillets, add some slices of grilled zucchini and black caviar substitute on top. Put some fresh sprouts to decorate and serve the rest of the vinaigrette separately in a bowl to dip the fillets in. Every bite will be different.
Ingredients that may interest you
Subscribe now to the Skandia Newsletter to receive information straight to your inbox, including all our news, delicious recipes and promotions.