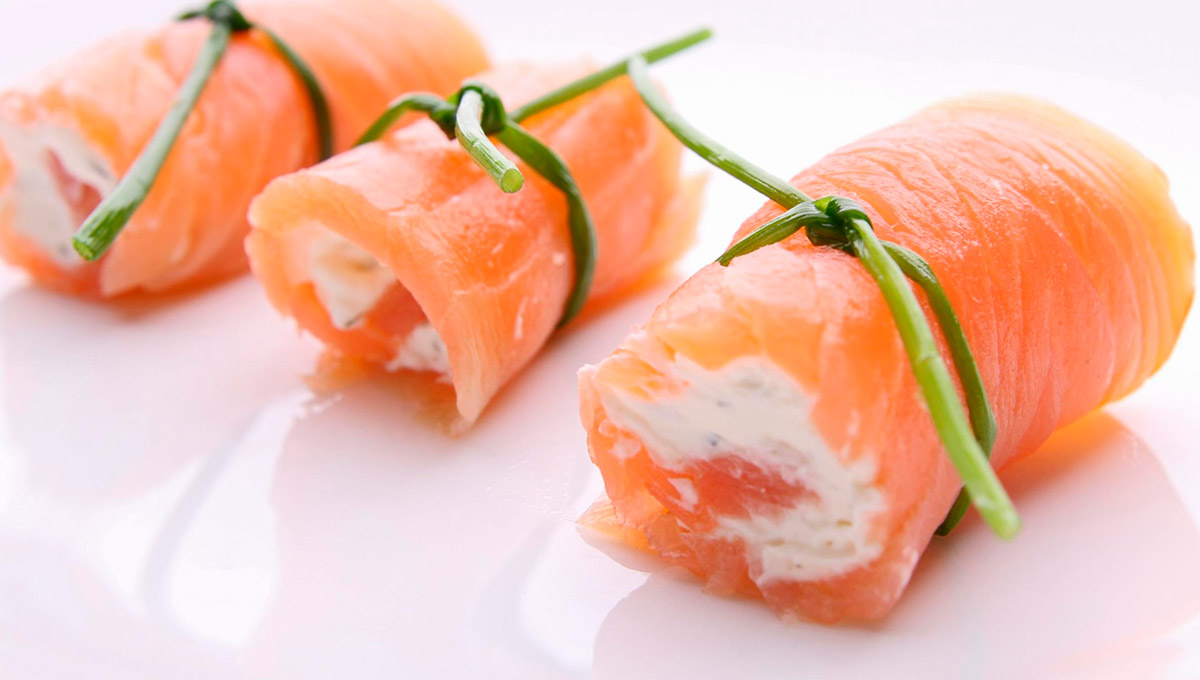 Smoked Salmon rolls with cheese
Mild smoked salmon

Cream cheese

Fresh chive
Spread the cream cheese over the mild smoked salmon slices and roll them. Prevent them from opening by tying each one with a stalk of fresh chive. It will also serve as decoration and scent for your appetizer. Enjoy!
Ingredients that may interest you
Subscribe now to the Skandia Newsletter to receive information straight to your inbox, including all our news, delicious recipes and promotions.