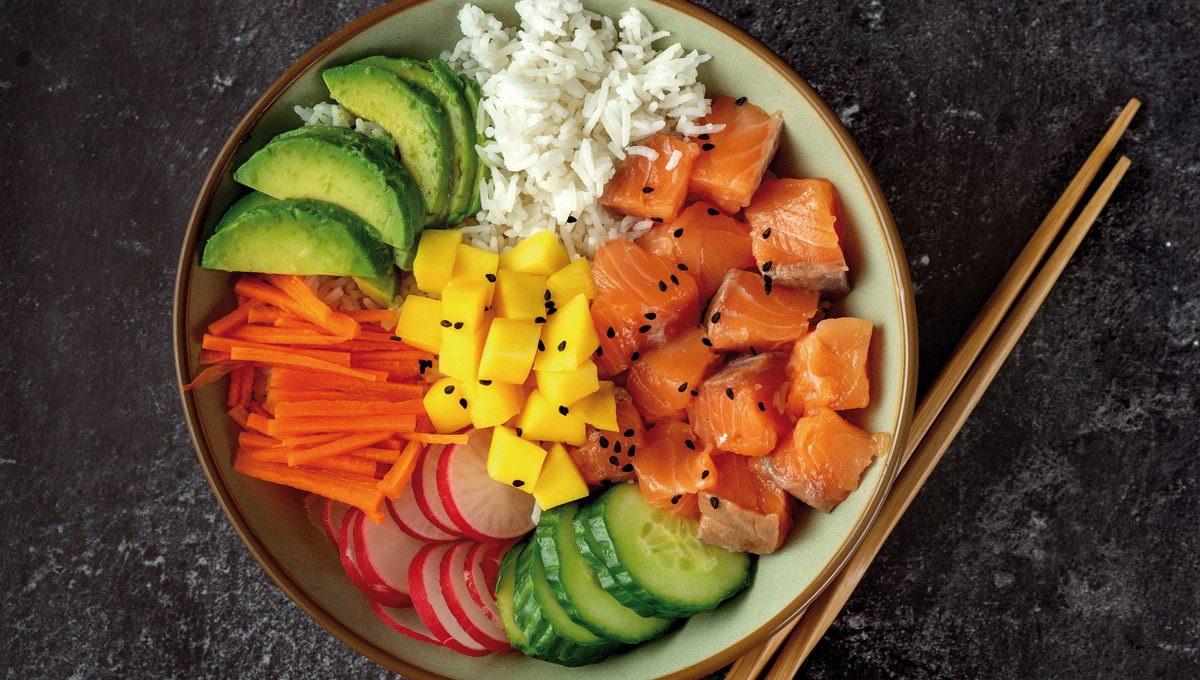 Dice of Skandia Smoked Salmon
Basmati rice
Carrot
Radish
Cucumber
Avocado
Poppy seeds
Mango
Soy sauce
Prepare this typical Hawaiian dish at home by cooking basmati rice for 10 minutes. First, slice a cucumber, an avocado and a radish. Then cut the mango into small cubes and the carrot into very thin strips, so they can mix well. When the rice is ready, place it at the base of your bowl to accompany it with the vegetables, the mango and your Skandia smoked salmon cubes. Splash a bit of soybean and some poppy seeds, and you have this light and healthy dish ready!
Ingredients that may interest you
Subscribe now to the Skandia Newsletter to receive information straight to your inbox, including all our news, delicious recipes and promotions.