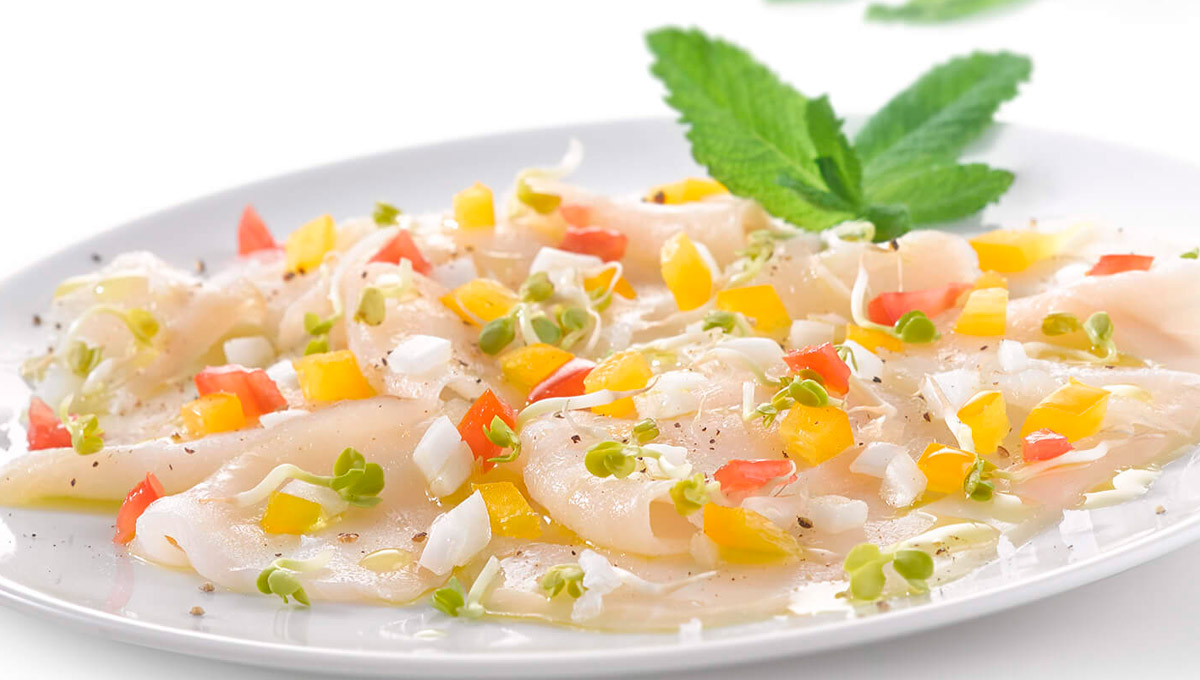 Fresh Cod Carpaccio Salad
Skandia Cod Carpaccio Skandia
Yellow pepper
Chives
Ment
Sprouts
Extra Virgin olive oil
Lemon juice
Salt and pepper
Chop the pepper and spring onions finely and place them in a bowl. Add the shredded cod, mint and the garnish. Season to taste with lemon, salt, pepper and oil. Ready to enjoy.
Ingredients that may interest you
Subscribe now to the Skandia Newsletter to receive information straight to your inbox, including all our news, delicious recipes and promotions.