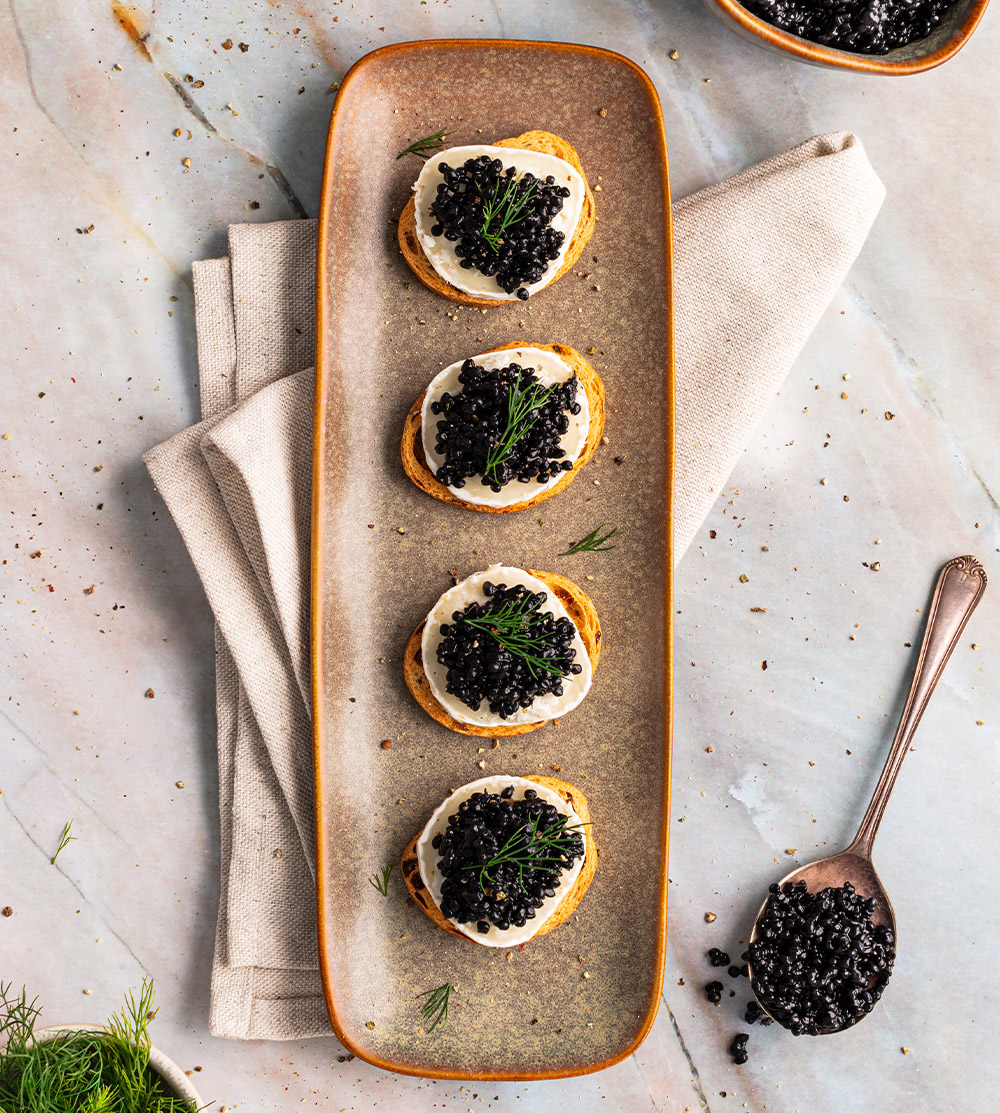 Caviar and Goat Cheese Crispbreads
Black caviar substitute Skandia
Crispbread
Goat cheese
Lemon juice
Dill
Place a slice of goat cheese and a generous tablespoon of black caviar substitute on each crispbread toast. A couple of drops of lemon juice and some dill will be enough to finish this light and delicious bite.
Ingredients that may interest you
Subscribe now to the Skandia Newsletter to receive information straight to your inbox, including all our news, delicious recipes and promotions.