Energetic Value: 790 KJ / 189 Kcal
Fats: 11 g of the wich: 2,4 g
Carbohydrates: 0,8 g of which sugars: 0,8 g
Proteins: 21 g
Salt: 3,3 g
Rainbow Trout (Oncorhynchus mykiss) Smoked – breeding area: see print -, and Salt.
RECIPE: SMOKED RAINBOW TROUT IN LETTUCE LEAF
INGREDIENTS
Smoked Rainbow trout, zucchini, quail eggs, lettuce and Extra Virgin Olive Oil.
PREPARATION
Cut the zucchini into strips, and the avocado into cubes. Boil some quail eggs just for two minutes, so that the yolk is semi-liquid. Spread the smoked trout on a lettuce leaf and add the rest of the ingredients. A soft and delicious bite, perfect to whet your appetite.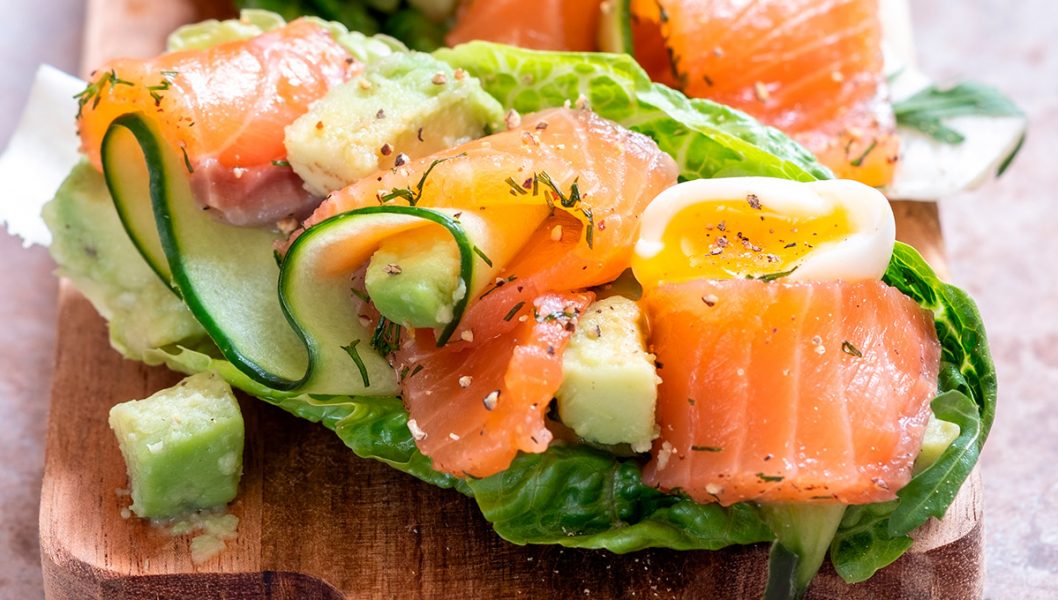 Subscribe now to the Skandia Newsletter to receive information straight to your inbox, including all our news, delicious recipes and promotions.