Norwegian Unsmoked Salmon ASC PURE
Alternative for those who prefer to feel the taste of salmon in all its splendor. This unsmoked version has a more sophisticated flavor because instead of being smoked it is processed by curing and drying, a key aspect to gain strength and smoothness. If you are a salmon lover, do not resist trying it. Create different starters and canapes with their spectacular flavor, add it to your salads or combine it to accompany a good appetizer. Make it your great kitchen companion.
Store between 0-4ºC.




Energetic Value: 861 KJ / 207 Kcal
Fats: 13 g of which saturates: 2,2 g
Carbohydrates: 0,5 g of which sugars: 0,5 g
Proteins: 22 g
Salt: 3,5 g
Omega 3 Fatty Acids (EPA + DHA): 1,9 g
Salmon (Salmo salar) and salt. Norwegian breeding area.
RECIPE: PURE SALMON ROLLED IN CABRALES
INGREDIENTS
PURE salmon, milk, EVOO, salt, cabrales, roe and chives.
PREPARATION
Make a smooth mayonnaise of milk, oil and a little salt. Once emulsified, add a generous portion of cabrales cheese and beat again until you get a creamy cream. Wrap each slice of Pure Salmon over a tablespoon of mixture. Arrange each roll and add a teaspoon of black caviar substitute and a strip of chives. A mouthful full of flavor.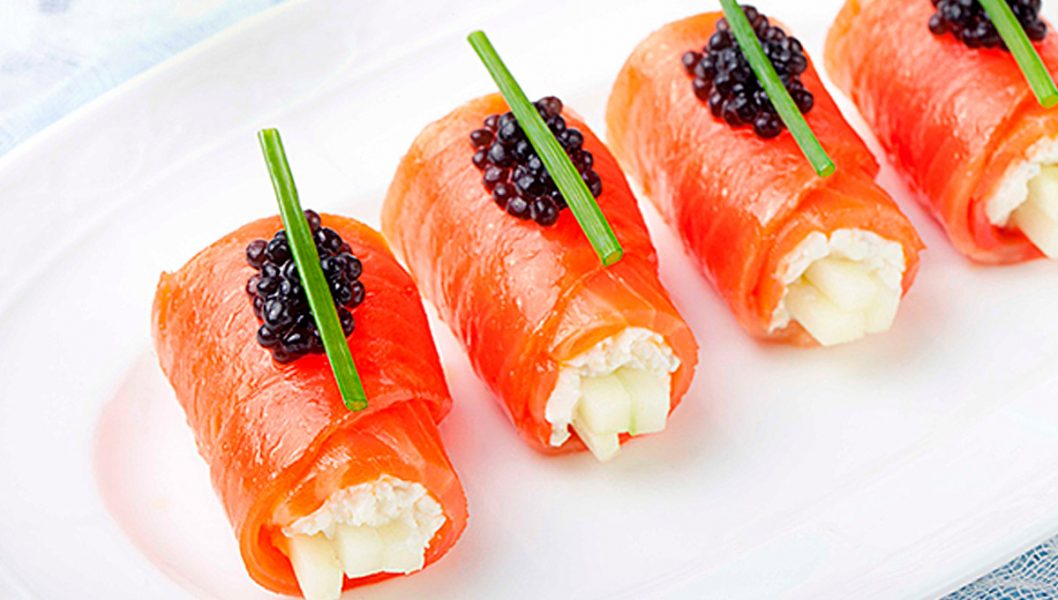 Subscribe now to the Skandia Newsletter to receive information straight to your inbox, including all our news, delicious recipes and promotions.