Energy Value: 959 KJ / 230 Kcal
Fats: 15,4 g of which saturated: 2,2 g
Carbohydrates: <1 g of which Sugars: <0,5 g
Proteins: 22,3 g
Salt: 3,5 g
Omega 3 Fatty Acids (EPA + DHA): 0,8 g
Smoked salmon (Salmo salar) – Norwegian farming area -, salt, sunflower oil, dill leaf (1%) and spices.
RECIPE: MARINATED SALMON WITH WILD ASPARAGUS AND POACHED EGG
INGREDIENTS
Dill marinated salmon, wild asparagus, eggs, Extra Virgin Olive Oil.
PREPARATION
Fry a bunch of wild asparagus. While they are browning, put an egg in cling film and knot it, cook it for 3 minutes in boiling water. Take the egg out of its wrapper and place it on the sautéd asparagus. Add a large slice of dill marinated salmon and enjoy this healthy and delicious dish.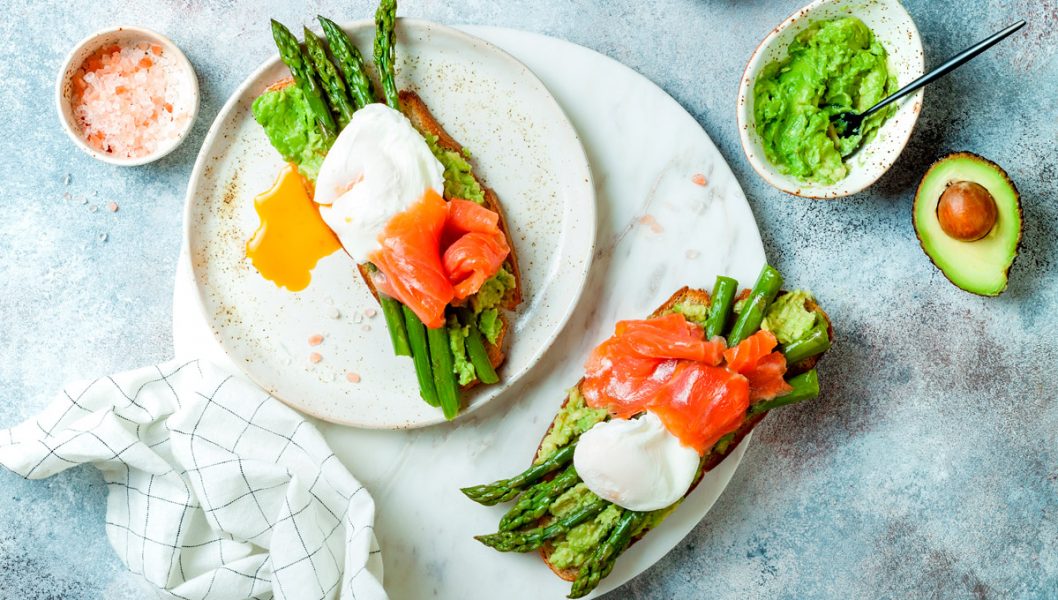 Subscribe now to the Skandia Newsletter to receive information straight to your inbox, including all our news, delicious recipes and promotions.