Energetic Value: 761 KJ / 182 Kcal
Fats: 10 g of which saturates: 2 g
Carbohydrates: 0,5 g of which Sugars: 0,5 g
Proteins: 23 g
Salt: 3,2 g
Omega 3 Fatty Acids (EPA + DHA): 1,8 g
Ecological salmon (Salmo salar) smoked and salt. Breeding area: see letter end of lot: N- Norway; E –Scotland.
RECIPE: SMOKED SALMON SALAD, ROCKET AND AVOCADO​
INGREDIENTS
Skandia smoked salmon, rocket, avocado, tomato, sesame, oil and salt.
PREPARATION
This salad is exquisite, fresh and very light. Preparing it is as simple and quick as placing the rocket, slices of salmon and the chopped avocado and tomato in a dish. Decorate with sesame seeds and dressing to taste.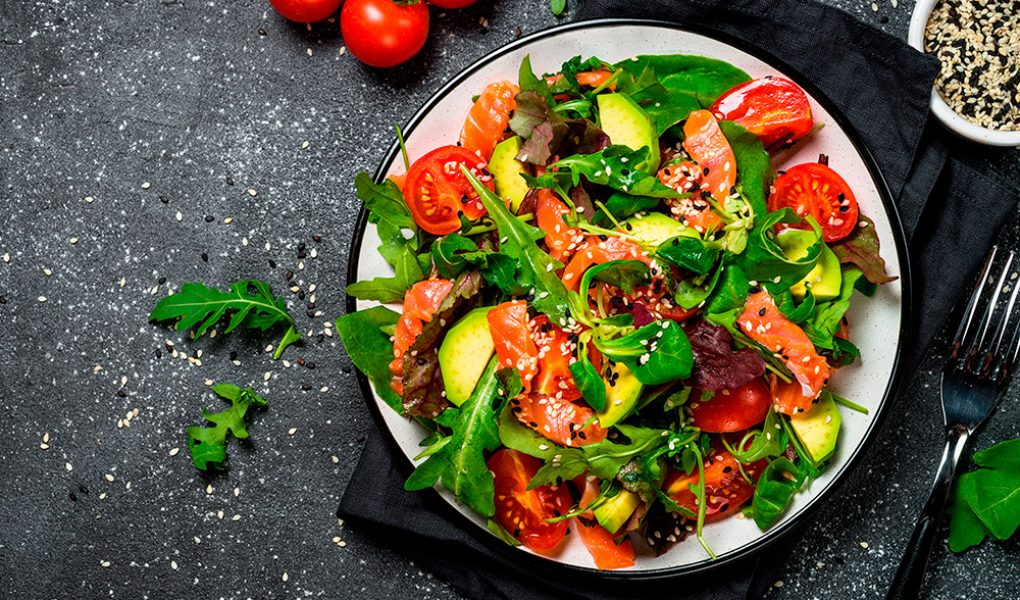 Subscribe now to the Skandia Newsletter to receive information straight to your inbox, including all our news, delicious recipes and promotions.