Energetic Value: 861 KJ / 207 Kcal
Fats: 13 g of which saturates: 2,2 g
Carbohydrates: 0,5 g, of which Sugars: 0,5 g
Proteins: 22 g
Salt: 3,5 g
Omega 3 Fatty Acids (EPA + DHA): 1,9 g
Smoked salmon (Salmo salar) –Norwegian breeding area –, and salt
RECIPE: SMOKED SALMON ROLLS WITH CHEESE
INGREDIENTS
Norwegian Smoked Salmon, cheese spread and chives.
PREPARATION
Generously spread cream cheese on each slice of salmon. Add a little dill and a few drops of lemon. Roll up the slices of Norwegian Smoked Salmon carefully and tie them with a strip of chives so that they do not open. Enjoy this delicious little bite, ideal as a starter.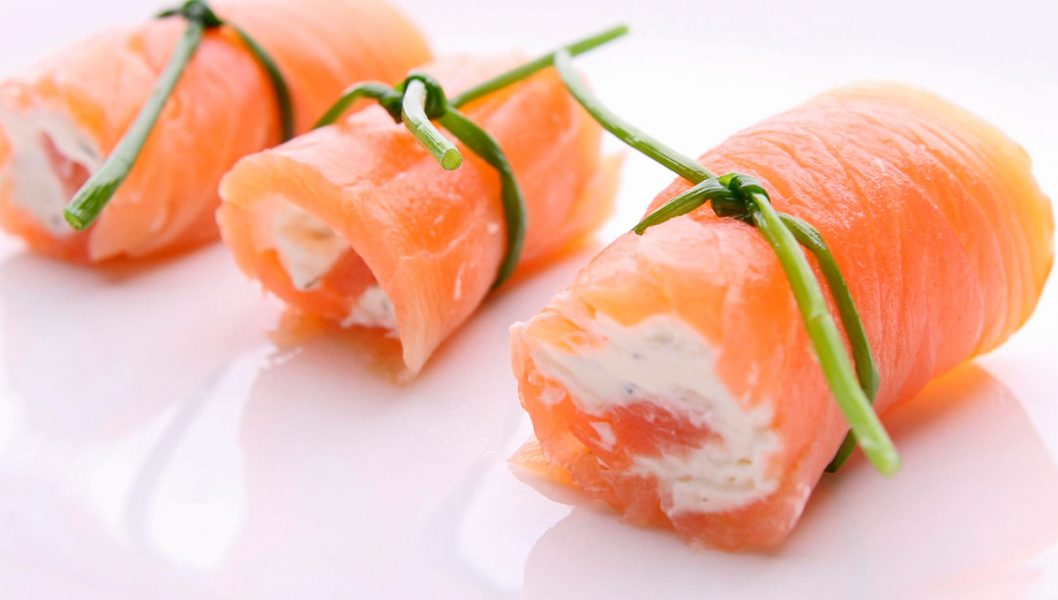 Subscribe now to the Skandia Newsletter to receive information straight to your inbox, including all our news, delicious recipes and promotions.