Energetic Value: 712 KJ / 170 Kcal
Fats: 9,4 g of the wich: 1,1 g
Carbohydrates: <2 g of which sugars: <0,5 g
Proteins: 21 g
Salt: 2,6 g
Smoked southern palometa (50%) [Southern palometa(Brama australis) – caught in (see print), fishing gear * -, salt, preservative (E-211) and colorants (E-102 and E-120)], and Sunflower Oil (50%). *If the lot ends in A: trawls; B: (see print on the base). E-102 can have negative effects on activity and attention in children.
RECIPE: VALKYRIE RED BUTTERFISH AND CRAB SALAD APPETIZER
INGREDIENTS
Valkyrie red butterfish in Extra Virgin Olive Oil, crab sticks, mayonnaise, pineapple (in its own juice), boiled egg, black caviar substitute, and a loaf of bread.
PREPARATION
Mix in a bowl all the ingredients, finely minced, for the salad: The crab sticks, the pineapple (well drained), as well as the boiled egg, add a spoon of mayonnaise and season it with salt and pepper. Stir them until well blended. Take the loaf of bread and cut it into slices. Put a generous amount of the salad and add a couple of red butterfish slices on top, the final touch: a teaspoon of black caviar substitute. The taste of the sea in a bite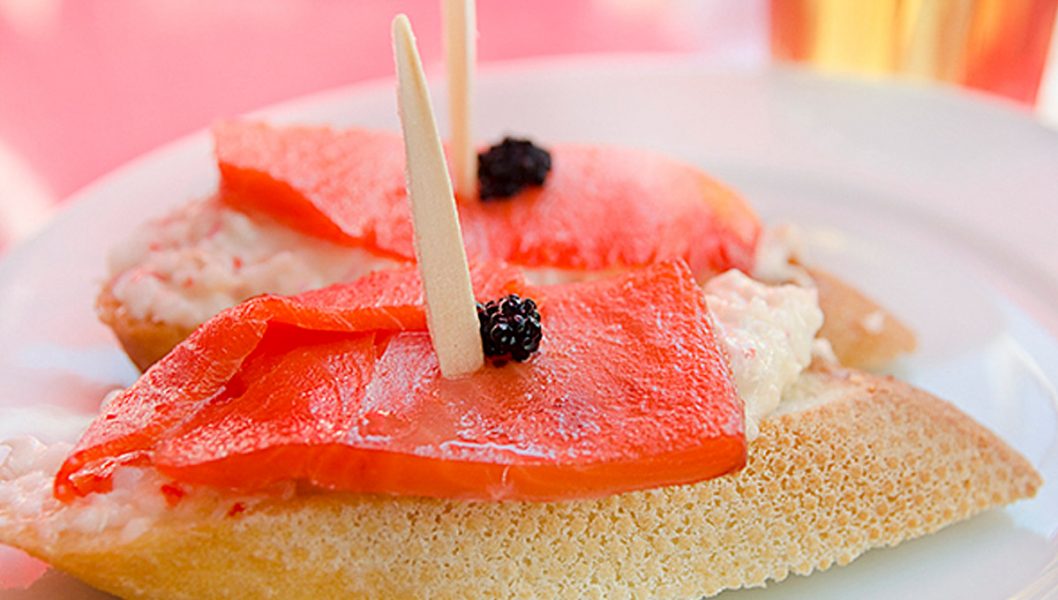 Subscribe now to the Skandia Newsletter to receive information straight to your inbox, including all our news, delicious recipes and promotions.