Energetic Value: 418 KJ / 100 Kcal
Fats: 6,4 g of the wich: 2,5 g
Carbohydrates: 0,5 g of which sugars: 0,5 g
Proteins: 11 g
Salt: 2,8 g
Fish, milk and their derivatives (including lactose).
Rainbow trout roe (Oncorhynchus mykiss) – Spain breeding area- (96.6%), salt, antioxidant (citric acid), natural aroma (contains milk and its derivatives, including lactose) and preservative (E-211).
RECIPE: TROUT ROE TARTLETS
INGREDIENTS
Trout roe, buttermini tartlets, cream cheese, dill, parsley, olive oil, salt and pepper.
PREPARATION
Mix the trout roe, cream cheese, dill, parsley and a drizzle of olive oil to emulsify (you can add salt and pepper to your liking). Once all the ingredients are well blended, fill each tartlet with this mixture. Add a tablespoon of trout roe on each one. A delicious canapé with all the flavor of the sea.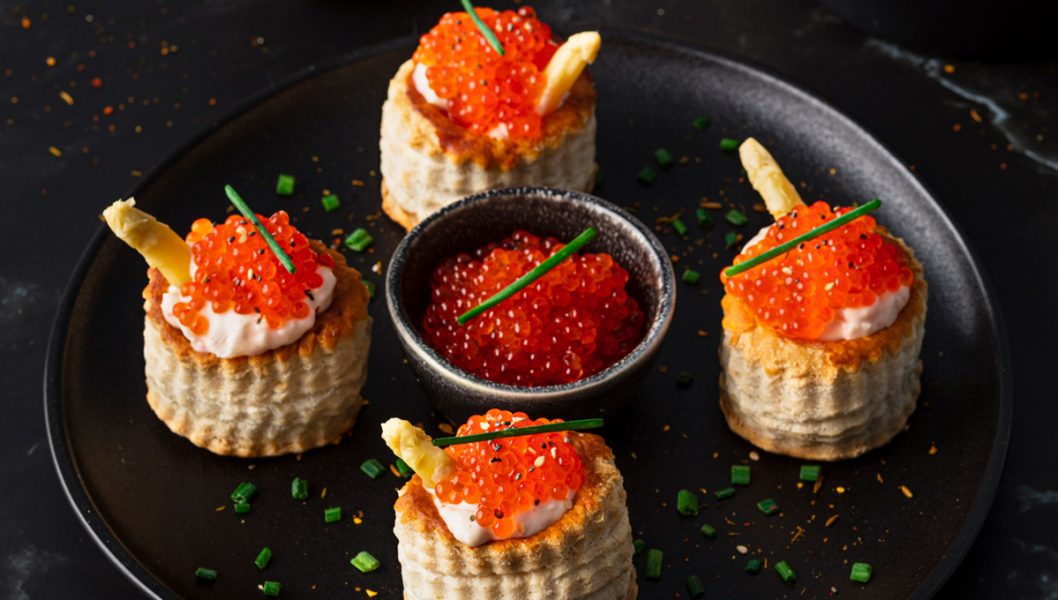 Subscribe now to the Skandia Newsletter to receive information straight to your inbox, including all our news, delicious recipes and promotions.