Energy Value: 861 KJ / 207 Kcal
Fats: 13 g of which saturated: 2,2 g
Carbohydrates: 0,5 g of which sugars: 0,5 g
Proteins: 22 g
Salt: 3,5 g
Omega 3 Fatty Acids (EPA + DHA): 1,9 g
Smoked salmon (Salmo salar) – Norwegian farming area -, and salt.
RECIPE: SMOKED SALMON CARPACCIO WITH ROCKET AND PARMESAN
INGREDIENTS
Skandia Smoked Salmon Carpaccio, rocket, parmesan cheese, Extra Virgin olive oil, lemon juice, salt and pepper
PREPARATION
Place the thin slices of salmon in a dish, add slices of Parmesan cheese on top and a few leaves of fresh, washed rocket.
Make a vinaigrette with the oil, lemon juice, salt and pepper and dress the dish with before serving.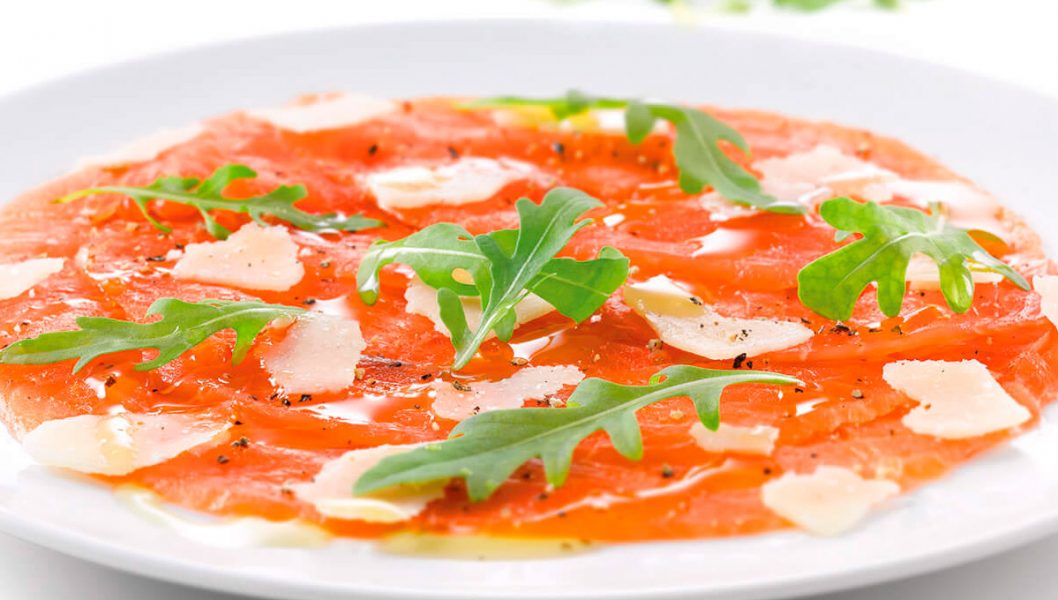 Subscribe now to the Skandia Newsletter to receive information straight to your inbox, including all our news, delicious recipes and promotions.