Energetic Value: 375 KJ / 88 Kcal
Fats: 0,5 g of which saturates: 0,1 g
Carbohydrates: 1,6 g of which sugars: 1,6 g
Proteins: 21 g
Salt: 3 g
Smoked cod (Gadus morhua) – caught in the Northeast Atlantic – FAO 27 (Sub-zone: see print), fishing gear * -, salt and sugar. * If the lot ends in A: trawls, B: (see print).

RECIPE: MSC-CERTIFIED SMOKED COD TOAST
INGREDIENTS
MSC-Certified Smoked Cod, white sourdough bread, tomato, basil and Extra Virgin Olive Oil.
PREPARATION
Spread a spoon of crushed natural tomato with a drizzle of olive oil on a large slice of white sourdough bread. Add now the smoked cod slices, placed in rolls on the toast. To add extra color and flavor, aromatize by sprinkling a little fresh basil over them and a last drizzle of olive oil.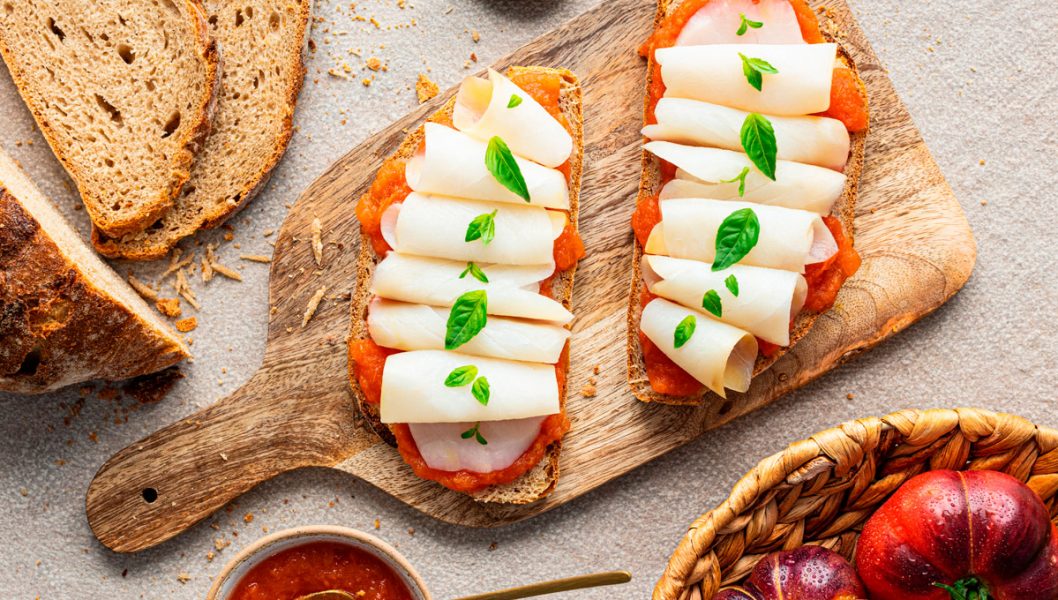 Subscribe now to the Skandia Newsletter to receive information straight to your inbox, including all our news, delicious recipes and promotions.