Energetic Value: 547 KJ / 129 Kcal
Fats: 0,5 g of the wich: 0,2 g
Carbohydrates: 0,5 g of which sugars: 0,5 g
Proteins: 32 g
Salt: 4,7 g
Smoked yellowfin tuna (Thunnus albacares) – caught in * -, salt and sugar. * See end of lot letter: A: Western Indian Ocean-FAO 51, B: East Central Atlantic- FAO 34, C: Southeast Pacific Ocean-FAO 87, D: Others: See print.
RECIPE: SMOKED TUNA COSTRINI
INGREDIENTS
Smoked tuna, ciabatta bread, cream cheese, fresh spinach leaves.
PREPARATION
Cut ciabatta bread into slices and toast them lightly. Spoon a generous amount of cream cheese on each toast slice and add our MSC Smoked Tuna. Place a fresh spinach leaf on each one, the perfect touch of color. A drizzle of olive oil and salt, and ready to share!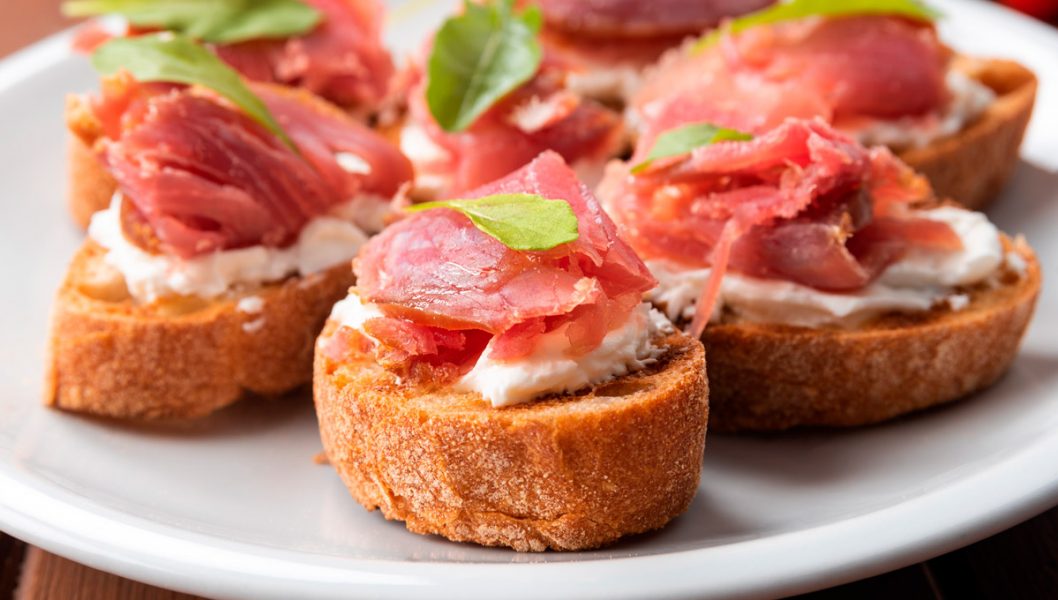 Subscribe now to the Skandia Newsletter to receive information straight to your inbox, including all our news, delicious recipes and promotions.